Whinlatter Wandering
#lake district
,
#fellwalking
,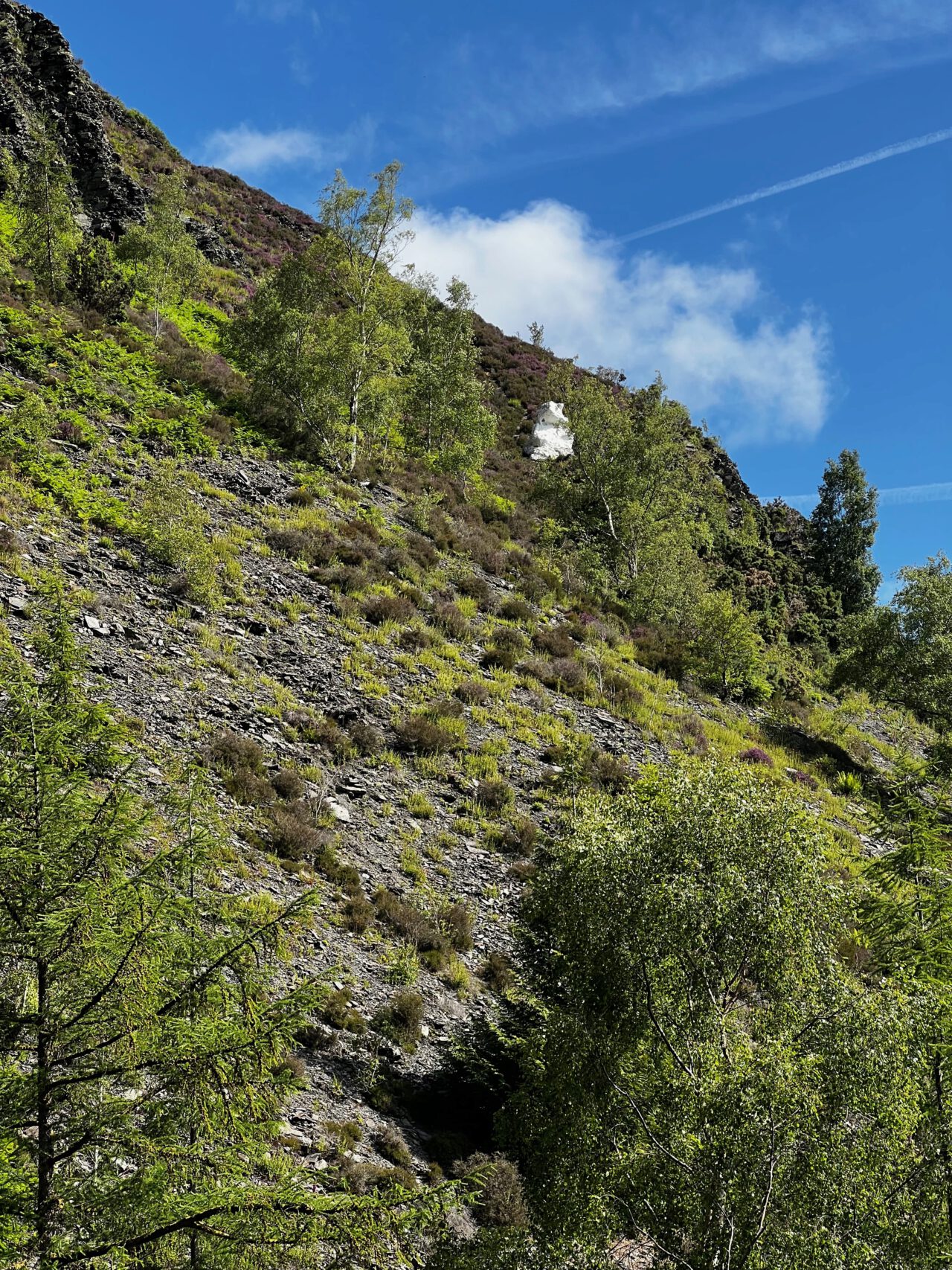 I took myself on the bus from Kendal on a day off all the way to Keswick to walk a few Wainwrights.
It was mostly commuters and school pupils on the morning 555 bus I caught, before changing to the X6 towards Workington outside Booths in Keswick.
Stopping off at what was once the Swan Hotel, I was perfectly positioned to begin a steepish climb to Barf, via Beckstones Gill and not the rock scree watched over by the Bishop of Barf.
Once up on Barf, with the great view over Bassenthwaite behind you, it's a fairly straight forward tromp towards Lord's Seat… save for some marshiness just before the final ascent.
Later, I descended into Whinlatter Forest proper – where the marshy land proved a slight problem once again when following the path up towards Whinlatter Top and Brown How.
It's probably a better idea to start at Greystones, rather that ascending to Barf, descending into Whinlatter and back up again.
I had hoped to reach two more fells and end up near Dubwath, but decided to call it a day by returning the way I came, to catch the bus back to Keswick.